Passionate about stone and creative by nature - Memory Lane Memorials is a family-run business with 37 years of experience within the memorial masonry industry in and around the local area of Worcestershire.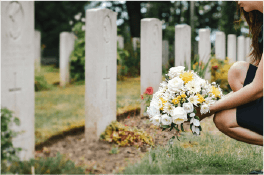 Why Memory Lane Memorials
Memory Lane Memorials Fully Understands the Importance of Remembering a Loved One With a Bespoke Memorial Headstone Or Tribute.
Our aim is to enable you to "say it in stone" with a high quality lasting tribute, to treasure the memories and lives of those you love, and in doing so to allow future generations to trace the resting place of those who have gone before. We take great pride in the level of service we offer our clients around Worcestershire, Gloucstershire, Warwickshire, Herefordshire and the surrounding areas. By ensuring attention to detail at all times, our client focussed advice is paramount, to ensure you receive the support you need when choosing the products and services for a loved one.
National Association of Monumental Masons (NAMM), British Register of Accredited Memorial Masons (BRAMM)

Our 'Fixers' Are Approved, Registered and Qualified (NAMM) National Association of Monumental Masons and Also (BRAMM) British Register of Accredited Memorial Masons Fixers.
This means that you can be assured that your chosen memorial will be fitted to comply to a high standard. Based in Pershore, we work in and around the Worcestershire, Herefordshire, Gloucestershire and Warwickshire areas; providing bespoke memorials to suit your special requirements.
Memory Lane Memorials can design, deliver and fit a broad range of high quality memorials and headstones in granite, natural stone and marble. Our memorials include: memorial headstones, kerb sets, ashes tablets, grave markers and memorial vases. Lettering is an important consideration and our memorials can be designed with gold leaf, silver, black, coloured, along with lead or hand-cut designs. We are also accomplished and well known for quality memorial renovations, repairs and additional inscriptions, as well as being contracted to provide well-planned, respectful and professional headstone removals and renovations.
We are Proud to Present the Cotswold Collection and We Hope That This Brochure Will Help You to Decide Upon a Suitable Memorial For Your Loved One.
We hope you find a design that you like within this brochure, however should you need any advice or assistance, please do not hesitate to contact us.
Download